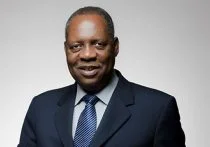 Confederation of African Football(CAF) in its general assembly condemned the allegations of corruption levelled against some members of the body,following investigations into impropriety in connection to Qatar 2022 World Cup.
CAF president Issa Hayatou was accused of having received bribes to vote for Qatar as host of the 2022 World Cup,with some other CAF members equally said to have committed the same offence.
At the CAF assembly held in Sao Paulo,Brazil,the executive committee were urged to file law suits if necessary.
The assembly in the resolution said:"that the authors of this smearing and defamatory campaign against African football leaders are brought to book".
Click here to read CAF's resolution