A 40-year-old man, Anyanime Festus has been arrested for allegedly poisoning his twin daughters in Akampka Local Government Area of Cross River.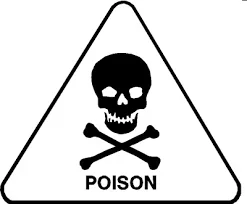 The suspect allegedly gave his 11-year-old twin daughters a black substance mixed with acid, took them to a bush path and made them drink it. The substance which is believed to be poison, led to their death on January 10 and 11, 2017. The father poisoned his children because he blamed them for the death of his parents.
A source who spoke to VANGUARD said, "The man told us that his daughters confessed to be witches and that he had no choice other than to kill them before they kill him. So he mixed acid with malt, took the twins to a bush path and gave them the substance to drink."
Another source said, "The twins were always wandering the streets. When brought back home by strangers, Festus usually chased them out again without food. Sometimes they were locked up and not given food for days."
An eyewitness, said that before one of the twins died, she revealed that their father had taken them to a bush path at Nyaghasan on a bike, brought out a black substance and gave to them to drink.
She said they both drank it, but because the substance was bitter, she refused the second portion, but her sister drank both portions that their father offered them.
The father has since been arrested and the Cross River Police Command are currently investigating the incidence.