President Muhammadu Buhari-led federal government has outlined a 10-point fiscal roadmap to reset the economy to a path of growth.
The Minister of Finance, Mrs Kemi Adeosun revealed the outline when she represented Vice President Yemi Osinbajo, at the annual dinner of the Lagos Business School.
She itemised the fiscal policies and actions to be rolled out to tackle the key barriers to growth, but one wonders if the policies can actually take Nigeria out of its third consecutive recession period...
1. Recognise inherited debt profile after a robust audit process
2. Strengthen fiscal/monetary handshake
3. Catalyse Micro, Small and Medium Enterprise (MSME) growth through specific measures to improve capacity and access to finance
4. Incentive exports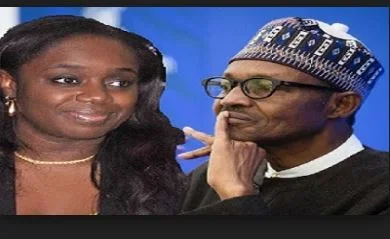 5. Encourage investment in specific sectors through fiscal incentives
6. Continue expansion of fiscal space through revenue enhancement and cost consolidation
7. Mobilise private capital to complement Government spending on infrastructure:
8. Improve fiscal discipline at Sub-National level
9. Enable and accelerate Recoveries process
10. Rebalance debt portfolio to extend maturity and optimise debt service cost
Read Full: Adeosun Unveils 10-Point Agenda to Pull Nigeria Out of Recession