As the Christian Association of Nigeria (CAN) prepares to hold its presidential election next Wednesday, a coalition by the name of Christian Professionals has stated that the association is in dire need of a fresh direction.
The group said next Wednesday's presidential election of CAN in Abuja would offer a golden opportunity to redeem 'the battered image' of the apex Christian organisation.
In a statement by its spokesman, Yinka Oyediran, the coalition urged the National Executive Committee (NEC) members of CAN to screen the two candidates well and elect the one with the better prospects of repositioning the body.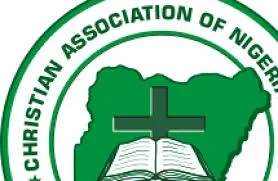 Oyediran said, "For several years, CAN has become an ignored, discredited organisation in the eyes of the public. The 2015 general elections further dented the image of Christians. Many now consider the organisation a partisan religious body willing to do the bidding of the highest bidder. This must change and the next election is the best vehicle to demonstrate this."
The group added that NEC members must carefully consider the pedigree, integrity and capacity of Rev. Supo Ayokunle and Professor Joseph Otubu, the two contestants.
"It is our opinion that both are qualified but there must be one captain in a ship. The next CAN leadership needs someone who is selfless and incorruptible."