The South South chapter of the Christian Association of Nigeria (CAN) and the Pentecostal Fellowship of Nigeria, PFN, have called on President Muhammadu Buhari to resign.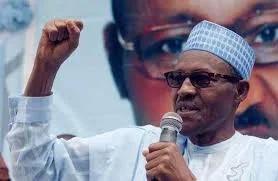 The groups made the call after a meeting in Warri, Delta state. Briefing newsmen following a closed door meeting, Bishop Simeon Okah, National Vice President PFN (South-South), said, "Number one issue is this Fulani herdsmen in our bushes. We are no longer going to fold our hands and watch while they kill our people.Some governors are saying they are not from the North. That claim is an insult to us. Today our children are now being deported from America and here we have people from outside our country killing people and raping our daughters, mother and wives. Our farmers no longer have farmlands to farm.
''I think it's high time we started defending ourselves if the government cannot help us. The economy is dying. When Jonathan handed over to Buhari, the exchange rate was between N170 to N190 to a dollar. Today, it is N550 to a dollar. Imagine how things had gone bad? While the church will pray, if he, Buhari, cannot save the country, let him resign for the country to move to where God wants it to be".