A 51 year old carpenter, Joseph Abbah has abandoned his pregnant wife after scan revealed the protruding tummy has triplets.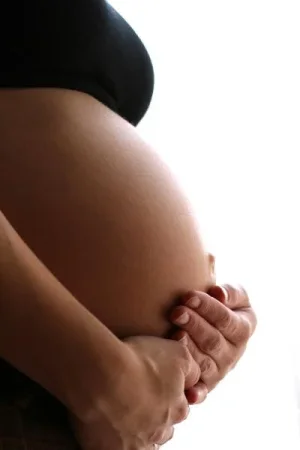 Abbah who resides in camp 74, Anwai, Asaba, Delta State was said to have disappeared shortly after the way revealed to him the result of her scan.
It was gathered that Joseph Abbah had three children, a boy and two girls.
The woman, Mrs. Mary Abbah, a petty trader, told Leadership reporter that the doctor in one of the private hospital along the Expressway (name withheld) had insisted for a scan when she visited the hospital for the usual maternity clinic.
She noted that her husband consented to her going for the scan and even provided the N4000 with which she used for the exercise.
"The following day I went to the hospital with money and after the scan, I was told it was triplets, and I was happy, unknown to me that my husband had a different intention".
A visibly disturbed Mrs. Abbah disclosed that on getting home upon the husband return from work, she informed him about the result of the scan but "his countenance changed almost immediately".
She said that while the children and she had gone out of the house, her husband was said to have told a neighbour that he was traveling to Benin-City for a contract that will last for three days.
The wife said it's almost one week since the man fled to Benin and when she contacted him, he bluntly told her that he had no money and that the triplets will add to his problems.
Mrs. Abbah who hailed from Benue State, further disclosed that she had been married to her husband for almost ten years, adding that they have been encountering one difficult times or the other, especially in the present recession as they moved into Asaba from Owo in Ondo State.