Wema Bank on Thursday said it had been granted a national banking licence by the Central Bank of Nigeria (CBN).
Wema Bank said in a statement in Lagos that the development would upgrade it from its current regional bank status.
NAN recalls that Wema Bank downscaled to a regional bank in 2010 to operate only within core areas of business in South-South, South-West and FCT Abuja.
The bank said it got the new licence because its capital base currently stood at N43.8 billion and having met the regulatory requirements for the national banking licence as stipulated by the CBN.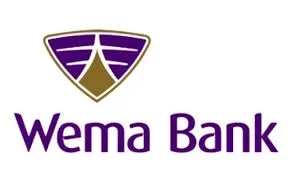 Its Managing Director, Mr Segun Oloketuyi, was quoted as saying that: "this approval represents a milestone for the bank in the delivery of its project LEAP commitments.
"Six years ago, we took a decision to refocus the bank's operations on its areas of strength and build a sustainable institution.
"We took advantage of the new licensing regime and applied for a regional authorisation with a pledge to expand in the near future once the turnaround project was completed."
The bank, in 2012, applied for a regional licence following the reforms that outlawed universal banking.
The CBN later announced new minimum capital requirements for a regional bank (N10 billion), national bank (N25 billion) and international bank (N50 billion).
As regional bank, Wema Bank could only operate in a maximum of 12 of Nigeria 36 states (bordering two neighboring geo-political zones) and Abuja.