Central Bank of Nigeria's efforts to save the naira against other foreign exchange has crumbled, the International Monetary Fund (IMF) has said.
The IMF also said the challenges around foreign exchange in Nigeria have pushed inflation to double digits in Africa's largest economy.
In its policy paper on macroeconomic developments and prospects in low-income developing countries (LIDCs), unveiled on Thursday, the IMF said the failures in the economy were due to "delayed/poorly managed policy adjustment".
"There were sharp movements in currencies across many LIDCs during 2015. Further sizeable depreciation were recorded in 2016 in commodity exporters under stress," accordign to the policy paper.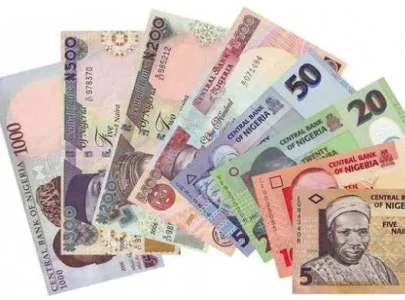 IMF said this includes "Mongolia, where reserve levels have been significantly eroded, and Nigeria, where efforts to support the naira through foreign exchange rationing have gradually crumbled".
The Central Bank of Nigeria (CBN) had in November endorsed the crackdown on parallel market forex traders by the officials of the Department of State Services (SSS) across the country.
The CBN Governor, Godwin Emefiele, disclosed it at the end of its 2016 Monetary Policy Committee (MPC) meeting in Abuja.
According to Mr. Emefiele, the foreign exchange regulation in the country forbids trafficking in currency.
He said that the SSS had the right to enforce the law and make sure that currency hawkers were forced out of the "illegal trade.''