The price of cement may be increased if the naira is further devalued.
Addressing shareholders at the 37th Annual General Meeting (AGM) of the Cement Company of Northern Nigeria (CCNN) in Abuja yesterday, the Chairman of the company Alhaji Abdulsamad Rabiu, said "times are tough and difficult, and the availability of forex is a big problem. If the naira devalues further, the cost of anything that is imported will go up. Hanging in there to remain in business."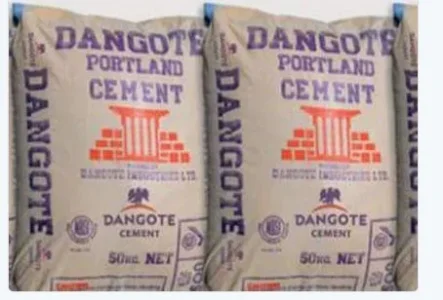 Defending the recent increase in the price of cement to N2,000, Abdulsamad Rabiu said CCNN will continue with production and make a little bit of money even if it is not much, to keep running. He told shareholders that a competitor has posted N30 billion loss for this year.
Rabiu tied the increase in the price of cement to what he called "the cost of energy doubling." Describing the current economic environment as dire, Rabiu said the cost of procuring LPFO, diesel, fuel and other consumables have gone up because of the difficulty in accessing forex.