Arsenal played one of their best games of the season,thumping Galatasaray 4-1 in their UEFA Champions League game on Wednesday at the Emirates.
Danny Welbeck was the star of the show,netting his first ever senior hat-trick that helped Arsenal run over the Turkish side.
Shaking off their loss in the game against Borussia Dortmund in Matchday 1,the Gunners bounced back stronger and put up an emphatic display in the match against the Turkish opposition.
On a day that Arsene Wenger was marking his 18th year in charge of Arsenal,his players put up the kind of performance he would have demanded of them to get the victory.
Welbeck opened the scores and added his second of the night in a space of eight minutes before Alexis Sanchex got the third goal,taking aside a defending and expertly bending the ball into the net in the 41st minute.
The former Manchester United striker completed his hat-trick when he latched on to a through pass to dink the ball of Fernando Muslera for his side's fourth goal of the night.
But a moment of rash decision saw Wojciech Szczesny pick a red card for a foul,with Burak Yilmaz cooling slotting it in to pull a goal back.
However,it was too late to ignite a comeback with the rampaging Gunners doing well to see out the results.
Meanwhile in Switzerland,Basel continued their slaying of English Premier League oppositions with their 1-0 win over Liverpool.
Liverpool have been struggling with life in the absence of Luis Suarez and it has not easy for Brendan Rodgers side.
They have been fluttering in the league this season and only managing to beat Ludogorets in their last Champions League game.
But with Real Madrid coming next,they will need to raise their game against the champions.
Results:
Atletico Madrid 1 - 0 Juventus
Malmö FF 2 - 0 Olympiakos
FC Basel 1 - 0 Liverpool
Ludogorets 1 - 2 Real Madrid
Zenit St Petersburg 0 - 0 Monaco
Bayer Leverkusen 3 - 1 Benfica
Arsenal 4 - 1 Galatasaray
Anderlecht 0 - 3 Borussia Dortmund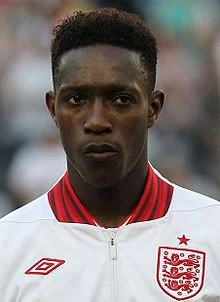 Photo Credit: Wikipedia