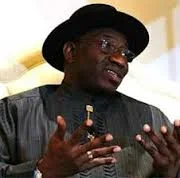 Special Adviser to the President on Media and Publicity, Dr. Reuben Abati, has said it is unfair for anybody to see President Goodluck Jonathan as the problem in the case of the over 200 schoolgirls abducted in Chibok, Borno State about three months ago.
He said the attempt to ignore the issues and paint Jonathan as the problem had resulted in deliberate mischief fueled by ignorance and sponsored propaganda.
Abati made his position known in an opinion titled 'Nigeria's offensive against Boko Haram Charges of a do-nothing strategy are misconceived' published by Washington Times.
Click here to read more
Source: #Punch