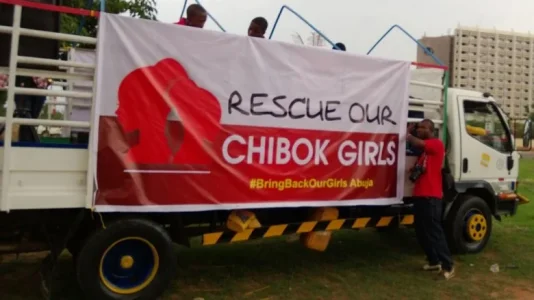 Relatives of some of the schoolgirls seized in a mass kidnapping by Boko Haram demanded Wednesday that Nigeria's president meet everyone affected, describing a hastily-arranged plan for a visit with a select few as offensive.
More than three months after the Islamist rebels seized 276 girls from a secondary school in the northeastern town of Chibok, President Goodluck Jonathan has not met the parents of the hostages or with any of the 57 girls who have escaped.
Visiting Nigeria this week to campaign for the girls' release, Pakistani education activist Malala Yousafzai, who survived a 2012 assassination attempt by the Taliban, urged Jonathan to hold face-to-face talks with those touched by the abductions.
Click here to read more
Source: #Vanguard