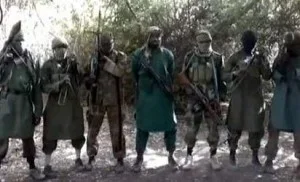 Some parents of the abducted Chibok schoolgirls have said they may not be responsible for the 'so-called' spiritual snakes that are reported to be biting and killing Boko Haram terrorists in Sambisa Forest, LEADERSHIP Weekend reports.
On Wednesday, there were media reports indicating that some Boko Haram terrorists were fleeing the Sambisa forest as a result of some mysterious snakes that had been haunting them there.
It was reported that two members of the Boko Haram group were on Wednesday arrested at a spot near the University of Maiduguri by members of the vigilante group, Civilian JTF to whom they confessed that they were being forced to flee Sambisa forest because of some mysterious snake bites.
Click here to read more
Source: #Leadership Newspaper