Rita Chris-Garuba, formerly Rita Kuku, a Nigerian lawyer who has been shortlisted for appointment as Court of Appeal judge was reportedly indicted for a series of professional misconduct, including putting clients' funds to her own use, and a £250,000.00 mortgage fraud in the United Kingdom where she worked as a solicitor.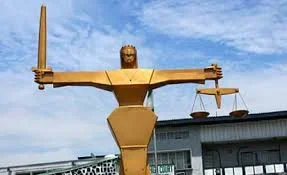 PREMIUM TIMES reports that after the indictment, the Law Society of England and Wales described Mrs. Chris-Garuba as lacking the "integrity", probity and trustworthiness" expected of a legal practitioner, and subsequently struck her name off the Roll of Solicitors.
Also, Chris-Garuba, who is married to a former military governor of Bauchi State, Chris Garuba, alongside her husband, was also mentioned in the notorious Halliburton bribery scandal. She refused to comment on the allegations when contacted by PREMIUM TIMES.
When contacted about Chris-Garuba's alleged indictment, the President of the NBA, Abubakar Mahmoud, said he was abroad and requested that enquiry be sent via his email. He's yet to reply after 48 hours.