The City of Dominion Deliverance Ministry in Lagos State has dismissed a serving pastor, Ken Egbule, for allegedly having sex with female members and collecting fees for prayers.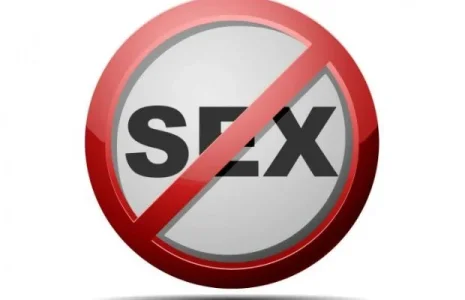 Egbule had reportedly been involved in the act for quite some time but was exposed after he got engaged in a fight with a certain female member of the church, simply identified as Ada, who accused him of sleeping with her friend.
The 50-year-old was married and had two children but couple of years ago, both the wife and the two children had died and since then, he had not married.
According to PM Express, Ada visited the pastor unannounced and caught him right in the act with her friend.
The development resulted into a heated argument and later to combat.
The matter was said to have been reported to the General Overseer, G.O of the church, Pastor Mrs. Mary- Sherry Osakwe, who then summoned Egbule to know what led to the fight.
Investigations by the General Overseer reportedly revealed that the Delta State-born Pastor had allegedly slept with most of the female members of the church both single and married.
Confirming the incident, the General Overseer of the church located at Ogunbambi Street, off Padolf Avenue, Hostel Bus stop in Egbe, a suburb of Lagos, said she had to send Egbule away for his shameful conduct which was not in line with the teaching as a Christian.
According to her, apart from allegedly obtaining sex from these women, he was also collecting money from any member of the church who wanted special prayer.
"Some of these women also came to testify and confessed of their encounter with Egbule and how he had also tricked them to part with money as prayer fees.
"He was sacked and his dismissal was announced to the entire congregation during last Sunday service," the G.O said.
On why she did not give him opportunity to repent instead of sacking him, Pastor Osakwe said, "Egbule did not only have issues with those female members of the church, we were not happy that he had been tricking them to part with money for prayer.
"Keeping such character in the church will not be in the interest of the members and the entire church.
"The case of sexual assault has been reported to the police," the G.O added.