Cobhams Asuquo, Nigerian Music composer and producer, has announced that he'll one day venture into politics.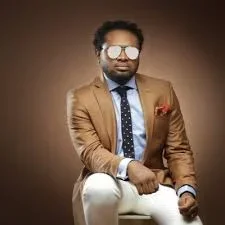 He made this known in an interview with PUNCH, ''I will venture into politics later in life. I might also become a preacher. I will want to venture into politics because I feel like someone needs to step up and take position of leadership, someone with the heart for people and one who would do things differently. I am not the most perfect person in the world but I definitely have good intentions and I intend to translate them into results. That is how I live my life. I learn and get better and I think I am building the skills for leadership.
''I know a lot of people who are not corrupt and they want to venture into politics. So what should we do? Because the political space is filled with corrupt people we should do nothing about it and let corruption reign? We have to try. We have already hit rock bottom and the only way to go is up; so it is worth trying," he said.