Nigeria's Code of Conduct Bureau, CCB is about to let N1.4 billion go down the drain.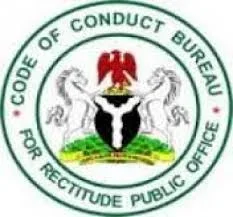 According to PREMIUM TIMES, the CCB has abandoned its multi-billion naira headquarters building after committing N1.4 billion to the project. The abandoned headquarters complex, located on Plot 816 in the Abuja Central Business District, near Labour House, was awarded in 2010 to Brunnel Engineering Limited for N3.5billion.
About 15percent of the entire project cost has been released. Previous administrations complained that there was no money to complete the project.
However, instead of seeking funds to complete the project under the 2016 budget, the bureau rather sought the sum of N4.4 billion for the "purchase of an office building for its headquarters in Abuja.
The amount is contained in the 2016 Appropriation Act having been approved by both the Presidency and the National Assembly.
READ FULL REPORT