The founder of Synagogue Church of All Nations (SCOAN), Temitope Joshua and the engineers were absent in court on Monday at the start of the trial over the collapse of a refurbished six-storey building inside his church premises in 2014.
The building collapse killed 116 people, mostly South Africans.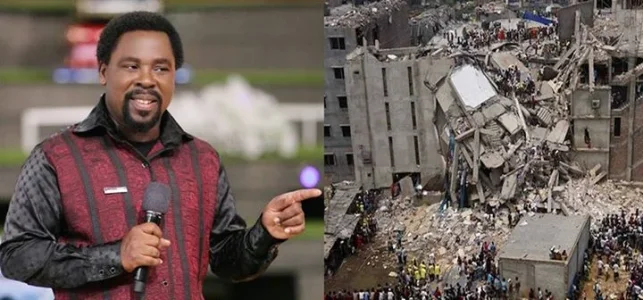 In July, Oyetade Komolafe, a coroner, indicted the church and the engineers in charge of the building of "criminal negligence" leading to loss of lives, and recommended that the church and its engineers be prosecuted for manslaughter.
The Lagos State High Court presided by Justice Lawal Akapo has adjourned till 11th of December.