Barely 48 hours after Buruji Kashamu was suspended for one month by his party, PDP, the Labour Party, LP, said it is ready to accommodate the controversial politician into its fold.
The chairman of the LP, Abdulkareem Abdulsalam, extended the gesture to Mr. Kashamu at a press conference held on Sunday in Abeokuta, the Ogun State capital.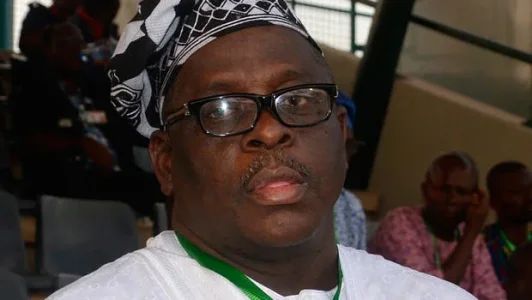 Mr. Abdulsalam while responding to questions from journalists said the gesture to accommodate Mr. Kashamu, wanted for drug related offences in the US, to Labour Party, was open if he signifies interest.
"Kashamu is free to come and join us. He is a senator of the Federal Republic of Nigeria. We shall accommodate him if he is willing to be part of us. Even if NUJ members show interest to join us, we shall accommodate you all," he declared.
"We have not met with him and we have not discussed anything, if he wants to come to our party as a patriotic Nigerian, a distinguished senator of the federal republic of Nigeria, he's most welcome," he said.
‎