Lagos State Commissioner of Police, Fatai Owoseni today said committing suicide was an offence under the law.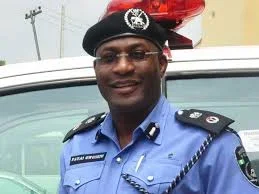 He made the remark after the rescue of an unnamed woman who tried to jump off Third Mainland bridge into the Lagoon; GUARDIAN NEWS reports.
READ:
Lagos: Police Save Woman Attempting To Jump Into Lagoon From Third Mainland Bridge
Owoseni lamented the increasing rate of suicide in the country. He also revealed that henceforth, it was now an offence for individuals to walk on bridges in the state and that no vehicle would be allowed to stop on any bridge in the state henceforth in order to prevent suicide incidences.