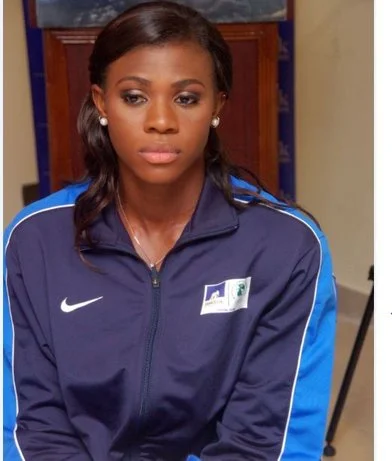 Nigeria's Athletics star Blessing Okagbare has set her sights on finishing with three gold medals at the 2014 Commonwealth Games.
Okagbare on Monday set a Games' record when she powered herself to victory in in the women's 100meters event in a time of 10.85secs.
And she admitted having been preparing all year long for the Commonwealth Games taking place in Glasgow,Scotland.
"Everything this year has been really based on the Commonwealth Games," said the 25-year old.
"This year for me is like an off year but at the same time I wanted to come here and actually put on a good show.
"I am happy that my training led to these Games and everything came out well and to break the Commonwealth record is an amazing feeling.
"Every preparation has been made for the Commonwealth Games. My previous meets were not that fast but I just had to trust that I was going to be ready and everything fell in place."
Okagbare added: "This is my first Commonwealth Games and I wanted to go out and first of all have fun but at the same time I wanted to win a gold medal.
"It does take the pressure off a little bit but it doesn't mean I can sit down and do no more. I just have to keep working hard to keep on top of my fitness and shape in the Games."
"Is it possible that I could be going for a treble gold (100m, 200m and relay)? I would say yes."