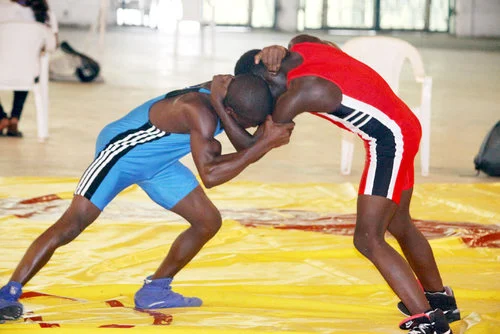 Just as was promised by the technical director of the Wrestling Federation(NWF) Damian Ohaike, Nigerian wrestlers yesterday inked their names on the table with medals in some of their categories.
Ebikweminomo Welson won a silver medal in the 57kg freestyle event after losing to 3-1 to India 's Amit Kumar.
Meanwhile,New Delhi 2010 gold medallist,Sinivie Boltic jointly won a bronze medal with England 's Chinu Xxx in the men's 125kg freestyle.
The Nigerian wrestler defeated Marcus Carney of New Zealand 4-0 to win bronze.
While Melvin Bibo equally won a bronze in the men's 74kg freestyle by beating Australia 's Jayden Lawrence 5-0.
"We've never disappointed when it comes to wrestling. We're going to do well and I am sure that more medals will be won by my grapplers," Ohaike had promised on Tuesday.
"We know ourselves by virtue of the fact that we meet at events but we hold the aces. Our opponents will be surprised by the skill and technicality of the female wrestlers. They are so good that they will rule the mats," Ohaike said.