Speaker of the House of Representatives, Yakubu Dogara has been honoured as Commonwealth Ambassador for leading the legislators to pass 130 bills in a day by the Royal Commonwealth Society Nigeria on Thursday.
The Vice President of the association, Mr Abdullahi Faruk, told the News Agency of Nigeria (NAN) at the 2016 Commonwealth Day Celebration in Abuja that the feat was novel.
NAN reports that a total of 130 bills passed first reading at the House of Representatives on Dec. 10, 2015, a development Dogara, described as "unprecedented".
"We looked at the antecedents of the person of Yakubu Dogara, how he has taken the mantle of legislative leadership"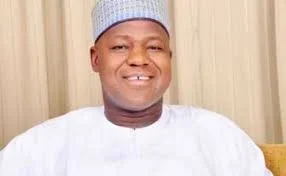 Faruk, however, said that the recognition given to the Speaker was to ensure that he continued to deliver for the good of the Nigerian people.
The Chairperson, House Committee on Foreign Affairs, Mrs Nnenna Ukeje-Elendu, who represented Dogara, told NAN that Nigeria had benefited a lot from her membership of the Commonwealth.