Commotion in the Houses of Representatives as members disagreed after the bill for the establishment of the South-East Development Commission was again stepped down.
The bill was stepped down because the sponsor of the bill, Honourable Chukwuka Onyema, was said to be absent from plenary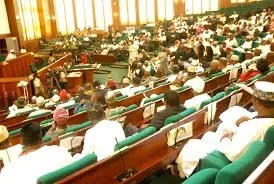 The lawmakers from the South-East region were, however, upset over the development and voiced their discontentment with the decision.
It took about 15 minutes before order was restored and the Speaker of the House, Yakubu Dogara, addressed the lawmakers over the matter.
According to him, the lawmakers are not against the bill, but that the decision to step it down followed the fact that the sponsor is not present.
However, the bill is now being considered by the lawmaker