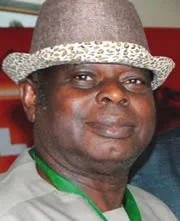 Delegates to the National Conference representing the Niger-Delta region and other oil-producing states on Monday in Abuja raised the alarm over plans by the oil-producing communities to shut down all the channels of oil production in the region over what they called threat of earthquake.
A former Governor of Bayelsa State and one of the delegates representing the region, Chief Diepreye Alamieyeseigha, raised the issue when he called for a point of information during the resumption of plenary.
He told the conference that the leadership of oil communities in the Niger-Delta had visited him with a mandate to "deliver the information to the confab leadership."
Alamieyeseigha said, "The leadership of oil-producing communities visited me at the weekend and have asked me to convey this information to the management and the delegates of this conference that in the past 58 years, a minimum of 1.8 to 2m barrel of crude oil is being extracted from their land on a daily basis.
Click here to read more
Source: #PUNCH