The Economic and Financial Crimes Commission (EFCC) said that it has taken more evidence to the United Kingdom against ex Petroleum Resources minister, Diezani Alison-Madueke.
The commission said it is set for the her trial here in Nigeria and anywhere in the world.
This came as a court in the United Kingdom has set a day in June for the trial of the former minister for money laundering.
EFCC also dismissed speculations that the it wasn't negotiating with Diezani Alison-Madueke saying that "she has consistently maintained that she is ready for trial. So, what is the basis for negotiation when we have a good case?"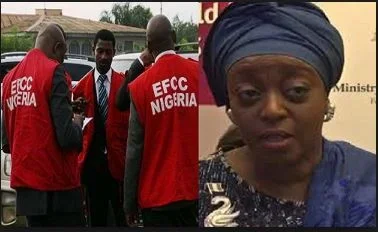 An EFCC source said: "The UK investigators have gone far on the allegations against Diezani.
"From the records made available, the ex-minister and four others will face trial as from June.
"We have taken more evidence to the UK, including all court records relating to the final forfeiture of $153million. We have a huge pile of documents."