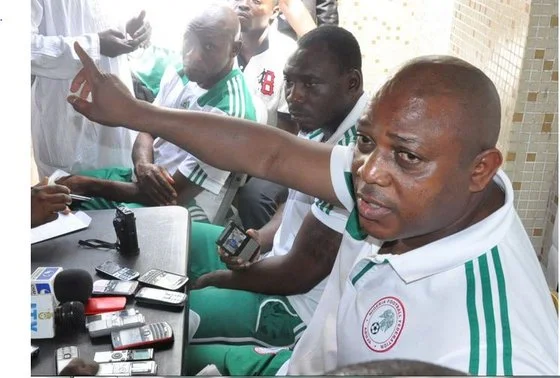 Stephen Keshi has revealed that he has not had any contact yet from the executives of the Nigeria Football Federation(NFF) with regards to the renewal of his contract.
Keshi's position as Super Eagles coach is still not clear,offering to resign after the 2014 World Cup tournament as the NFF did not offer him a new deal to continue coaching the national team.
The 52-year old however,added that he is willing to stay on as manager so far as all parties involved are happy.
"No one has spoken to me about any contract or invited me to discussion. I am always ready to serve my country to the best of my ability. But we must do things properly," Keshi told supersport.com
With the South African Football Association set to name a new coach this Saturday,there are fears that Keshi could dump the Super Eagles and take the Bafana Bafana job.
"They [the South Africa Football Association] have not named their coach. Or have they? I'm happy I'm being considered worthy to handle the team of such a big country but they've not named me or any other person as their coach, so I can't start talking in that capacity," said Keshi.
Meanwhile a 13-man Executive Committee of the NFF will meet today in Abuja to deliberate on the fate Keshi and the other members of the team's technical crew.