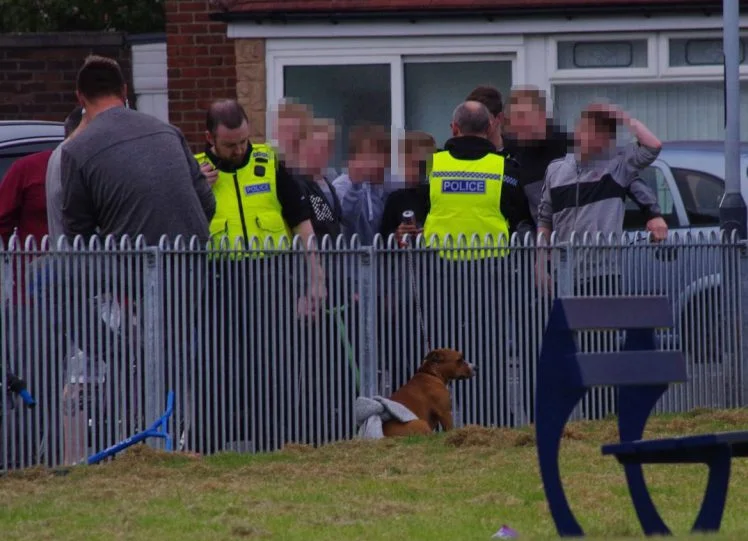 Eleven children have been injured after a crazy dog went on a biting rampage through a park in Northumbria, England.
Nine children had to be taken to hospital to be treated for their injuries in Blyth.
One mother said it was like a 'warzone' and the dog was taken by police to secure kennels while they look for its owner.
Sheryl Allison, whose 12-year-old daughter Dmi was in the park, told Chronicle Live: 'The dog attacked about 14 kids; it was like a terrorist attack.
Emergency services attended and police were able to bring the animal under control.
Source:
MetroNews