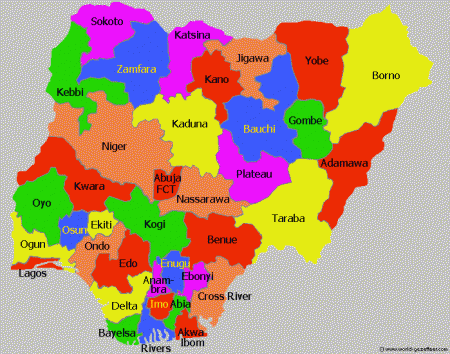 Former Head of Service in Lagos State, Mr. Rafiu Tinubu, has faulted the recommendation that more states should be created in Nigeria.
Delegates to the ongoing national conference had recommended that 18 states should be added to the current 36 states in the country.
TInubu, speaking during the celebration of his 70th birthday and launch of his book entitled, 'Supplication' in Lagos said Nigeria needed no additional states.
"There should be no more state creation. I don't buy the idea. By creating more states will mean wastage of funds to me. Creating more states means we will be using the fund that is supposed to be used for the development of the country to pay salaries of governors, special assistants, special advisers, commissioners among others.
"It is a waste of money. We should cover our face for not being on the same development level with other nations. Other countries that have oil are growing with it, but what do we use our oil money to do. So, we need to tackle more pressing challenges."
"For Nigeria to develop, we need good leaders. We must vote for the right leaders. When you travel to other countries, you will cry for Nigeria.
"I wrote the book out of concern. Islam says we should prepare ourselves for death at the age of 40 and I am 70. It is my own means of Jihad.
"Jihad as claimed by some sects is not by killing people. Doing good and propagating Islam is enough means of Jihad. Some people have ran away from Islam because they don't understand the religion," he said.