The Chairman of the factional National Caretaker Committee of the Peoples' Democratic Party (PDP), Senator Ahmed Makarfi, has rejected insinuation that he has accepted to step down as a prelude to the resolution of the leadership crisis in the party.
He said on Wednesday in a statement signed by his spokesman, Mukhtar Sirajo, in Abuja that he had never offered to resign as had been purported in some reports.
Makarfi however noted that he and the caretaker committee is committed to reconciliation in the party and was prepared to accept a comprehensive reconciliation programme that would ensure a level playing field.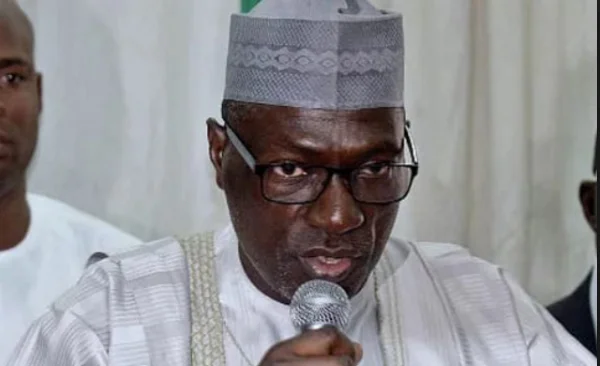 The statement read: "The attention of Senator Ahmed Mohammad Makarfi has been drawn to reports in a section of the media ascribing to him the purported offer or acceptance of certain conditions as a precursor to reconciliation within the PDP family."
"Senator Ahmed Makarfi wishes to state categorically that even though his commitment to reconciliation in the party as well as that of the care taker committee over which he has the honour to preside are total and unwavering, neither he nor the committee has given or accepted any terms to or from anybody."
"He is on record to have repeatedly assured all that having accepted the challenge thrown at him and other members of the committee by all organs of the party to steer it away from the path of disunity and rancour, he and the committee he heads are ready to abide by any decision(s) these organs may decide to take at any time."
"And for the avoidance of doubt, the caretaker committee is amenable to a reconciliation that is comprehensive and one that creates a level playing field for all, legally watertight and acceptable to all organs of the party."