Crude Oil prices extended gains on Tuesday after top producers Saudi Arabia, Russia and Kuwait supported prolonging supply cuts until the end of March 2018 in an effort to drain a global glut.
Brent crude oil, which Nigeria trade on, was up 20 cents at $52.02 a barrel by 1010 GMT (6.10 a.m. ET). U.S. light crude also gained 20 cents at $49.05 a barrel.
Both benchmarks have risen more than $5 since hitting five-month lows 10 days ago with
President Muhammadu Buhari's 2017 oil benchmark at 44.5 dollars per barrel.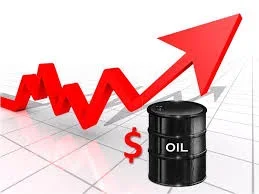 The National Assembly last Thursday approved raised the budget of N7.2 trillion presented by President Muhammadu Buhari to N7.4 trillion, with the Appropriation Bill predicating funding sources on oil revenue pegged at N1.985 trillion; non-oil revenue at N1.73 trillion; and other federal government independent revenues sources.
Saudi Arabia and Russia said on Monday they agreed on the need for a 1.8 million barrels per day (bpd) crude supply cut to be extended by nine months, until the end of March next year.