Crude Oil prices rose in early trading on Friday as turmoil continues in Nigeria, shale bankruptcies in the United States and crisis in Venezuela all contributed to tightening supplies.
Despite this, brimming inventories across the world were preventing supply shortfalls and sharper price spikes, traders said.
According to Reuters, International Brent crude futures were trading at $49.10 per barrel at 0128 GMT, up 29 cents or 0.59 percent from their last settlement.
U.S. West Texas Intermediate crude futures was up 39 cents, or 0.81 percent, at $48.55 a barrel.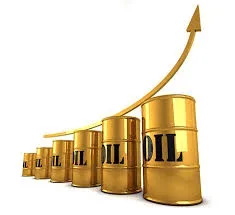 Nigeria's oil production showed further signs of strain on Thursday as intruders blocked access to Exxon Mobil's XOM.N terminal exporting Qua Iboe, the country's largest crude stream.
Libyan output has also been hit by internal conflict.
Militant activity in the oil-rich Niger Delta has taken out some 500,000 barrels per day of crude oil production from other companies in Nigeria, pushing oil output in Africa's largest-producing nation to more than 22-year lows.
Source: Reuters