Members of the Adhoc committee on Crude Oil Swap deals have prepared 127 questions for oil marketers with oily fingers to answer, according to Vanguard.
Also, agencies and marketers found wanting will be made to cough out such ill-gotten monies with interests paid into the coffers of the Federal Government, according to a source privy to this development.
According to a member of the committee, "we've concluded all our investigative hearings on crude oil swap and the revelations are earth shaking, particularly in the volumes of swaps and outrageous gaps in receipt of payments during this oil swap regime."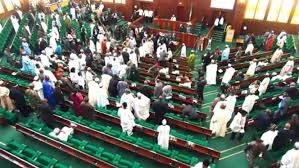 Asked whether there is any pressure from the oil marketers, the source said: "Yes, of course, some of the marketers are trying to use legal weapons to truncate a job we painstakingly investigated. But members of the committee are resolute and for their threats we'll go the extra mile by ensuring that every kobo stolen must be returned with interests".