Crude Oil rose to a near one-month high on Wednesday on signs of a gradual tightening in global oil inventories and on concerns about a supply cut at a field in the United Kingdom's North Sea that feeds into an international benchmark price.
The significant of this development is that it put the 2017 budget estimates of President Muhammadu Buhari in a better position.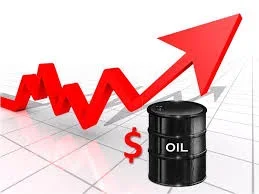 Brent crude futures, the international benchmark for oil, were at 54.52 dollars per barrel, up 35 cents, or 0.65 percent, from their last close.
U.S. West Texas Intermediate (WTI) crude futures were up 33 cents, or 0.65 per cent, at 51.35 dollars a barrel.
Both benchmarks on Wednesday hit their highest levels since March 8.
President Buhari, had last December presented the 2017 appropriation bill to a joint session of the National Assembly with 42.5 dollar per barrel.
This is a significant improvement after the OPEC and Non OPEC oil deal and a hope for the 2017 budget of growth and recovery of President Muhammadu Buhari.
- Reuters Article contributed to this story.