Thirty-three year old Crystal Bassette from Clay, New York has resigned after 10 years in the porn industry to become a pastor.
She joined the industry aged 16 after birthing her first. She did it in order to get money to take care of her baby.
According to the Sun UK , a porn agent told her she could make $30,000 a month, which translates into $360,000 a year. She had her first scene at a house in Malibu, California.
"I remember after the scene, I sat in the shower for about two hours crying. Then I stopped after that shoot and didn't go back for about one month," she said.
"I ended up going back to it again and that's when I was numbing myself through taking pain medicine and drinking alcohol to get through the scene.
"It just became like this daily routine for me where I would drop my son off to school in the morning, go do a shoot and come home. It was like a regular 9 to 5 job."
Eventually, she decided she could take it no more.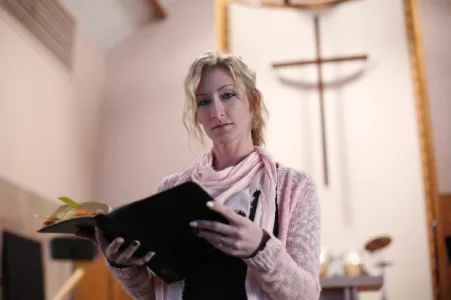 'My mind was so messed up and after reading the Bible I know that I was haunted by a spirit of Jezebel,' she said.
'The day I was saved, I felt like the preacher was just speaking to me directly. It was like he was preaching to only me and you know that day I felt God was talking to me through his preaching and everything he said felt right.
'I ended up walking the middle. I got down on my knees and was just praying to God to just release me from everything and my mom was there and my sister came over and were just all crying.
'And that was the day I got saved.'
Crystal began devoting her life to God – and later on met David, a pastor who is now her husband. in the process, she met her now-husband David, a pastor.
She has now recovered form alcohol and porn. She has even graduated from college to become a paralegal and trained as a pastor.