The situation in Liberia concerning the spread of the deadly Ebola virus is getting worse. The country's National existence is facing serious threats as a result of the outbreak, according to its Defence Minister. The disease is spreading like wild fire and efforts to combat it isn't enough.
Excerpt from BBC:
Liberia is facing a "serious threat" to its national existence as the deadly Ebola virus "spreads like wildfire" there, its defence minister says.
Liberia's defence minister warned on Tuesday that the country's weak health system was already overwhelmed by the number of cases.
Mr Samukai told UN Security Council members that Liberia lacked "infrastructure, logistical capacity, professional expertise and financial resources to effectively address this disease".
"The deadly Ebola virus has caused a disruption of the normal functioning of our state," he said.
click here to read more
#Ebola #Liberia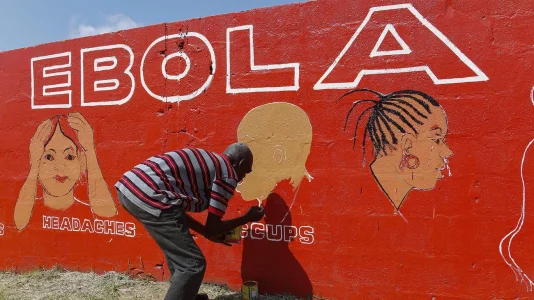 Last edited: