Posting this photo on his IG page, the OP and leader of the Free the Sheeple movement, wrote
1: One of the richest men in the world, Bill Gates, was one of the most humble in his dressing.
-
2: Money and power know no religion. Real money was spent here, NOT MIRACLE MONEY!
-
3: The usual showbiz social butterflies and event whores, whored from their homes. (Mention one person who falls into this category)?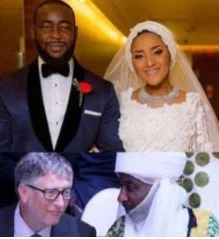 READ MORE HERE