Following the imminent closure of the Nnamdi Azikiwe International Airport for Rehabilitation, Dana Air has announced that it will commence flights to Kaduna on March 8, 2017.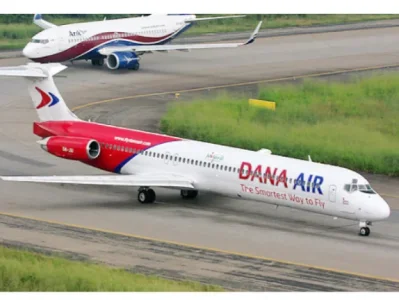 The airline said it will operate four daily flights from Lagos to Kaduna at 7.02am, 10.53, 13.23pm and 18.25pm, while there will be one flight each from Uyo and Port Harcourt to Kaduna keeping strictly to its scheduled time of departure.
The Accountable Manager of Dana Air, Mr Obi Mbanuzuo while speaking on the new schedule said 'with our on-time performance still unrivaled, our desire is to ensure that passengers connecting Abuja from Kaduna meet their appointments and commitments, while those visiting Kaduna can trust us to take them there on-time.''
He urged passengers to take advantage of the airlines' low fares and newly introduced Self Service kiosk at MMA2, which enables its passengers to book Dana Air tickets quickly and conveniently without having to queue or wait for too long.