Africa's largest cement producer, Dangote Cement, has announced its unaudited results for the six months ended 30th June 2017, posting a 12.6 percent increase in sales volume across Africa.
In the financials released on the floor of the Nigerian Stock Exchange indicated that the increase in sales volume showed a growing capture of Pan-African market as Dangote Cement continues to gain grounds.
Revenues from operations in Nigeria increased by 34.5 percent to ₦291.4 billion while Pan-Africa revenue increased by 63.7 percent to ₦124.4B from ₦76.0B mainly as a result of increased volumes and foreign exchange gains when converting the sales from country local currency into Naira.
Analysis of the half year result revealed that sales volumes of African operations increased by 12.6 percent to 4.7 million metric tons with Sierra Leone making a 53 kt maiden contribution.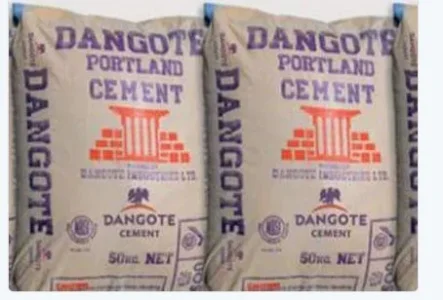 Record of sales from its operations scattered around the African continent revealed that a total of 1.1million 'metric tons of cement was sold in Ethiopia, almost 0.7 million metric tons sold in Senegal, 0.6 million metric tons sold in Cameroon, and 0.5 million tons in Ghana.
Also, 0.4 million metric tons of cement was sold in Tanzania and 0.3 million tons in Zambia. Sales volumes from Nigerian operations fell from 8.8Mt to 6.9Mt, occasioned by the onset of rains which stalled many construction projects.
Reflecting on the half year results, Dangote Cement's Chief Executive Officer, Onne van der Weijde expressed satisfaction that the company's revenues have continued to grow despite low sales from the Nigerian operations noting that the revenues grew on the strength of sales from other African operations
Dangote Cement is a high-growth, low-debt, internationally diversified company that has just paid a dividend amounting to nearly 75% of 2016 net profits to shareholders. "The recent publication of our credit ratings highlights the financial strength we have achieved through our unwavering focus on the profitable expansion of the business, underpinned by our belief that we must remain prudent in our financial management.", Mr. Weijde stated.
Last edited by a moderator: