Dangote Cement has maintained its dominance in the Nigeria domestic cement market with 65 per cent of the total market volume.
According to the results for the nine months ended September 30, 2017, the plant has doubled the size of the cement sector in the country.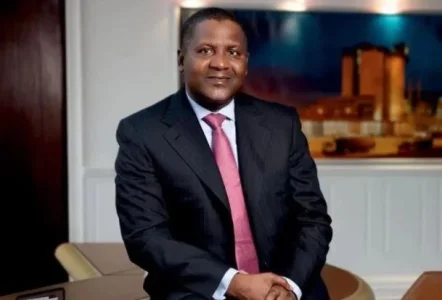 Chief Executive Officer, Dangote Cement, Onne van der Weijde, says Pan-African operations are performing strongly with excellent sales growth in Cameroon, Ethiopia and Senegal.
The company attributes the increase in sales to strong brand recognition, increased point of sales branding, improvements in sales and marketing strategies to higher visibility through trade shows.