One of the Dapchi girls freed from Boko Haram captivity says five girls died "due to congestion" in a vehicle after they were abducted.
Fatsima Abdullahi, a 15-year-old SS1 student, is number 73 on the list of abducted Dapchi girls published by the federal information ministry.
In a phone conversation with a man named as Modu Geidam, for whom Fatsuma's father does security work, she said the girls were kept in an "underground place where even aircraft" couldn't spot them.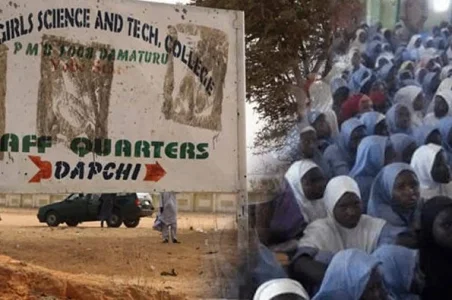 READ MORE HERE