Barely 24 hours after the Court of Appeal, Abuja Division, had dismissed the appeal of former National Security Adviser (NSA), Col. Sambo Dasuki (rtd), there are strong indications that he may further file an appeal at the Supreme Court against the judgment of the appellate court.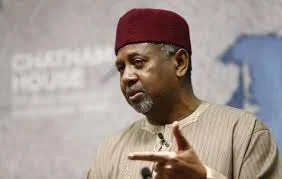 Dasuki's counsel, Ahmed Raji (SAN), yesterday said that appeal papers had been put together to be filed at the apex court to challenge the judgment of the Court of Appeal.
Raji said Dasuki had sufficient grounds to approach the Supreme Court to seek the enforcement of his freedom from detention after he had been granted bail by three courts prosecuting him on charges.
Dasuki said that he was not afraid of trial in the charges against him as a former National Security Adviser, but added that proper things must be done by government by respecting the bail lawfully granted him by the courts of justice.
He claimed that since government had approached the court in regards to his matter, they must be fully ready to abide by court decisions in the interest of justice and the rule of law.
Meanwhile, the Federal High Court, Abuja, has fixed commencement of trial of former Chief of Air Staff, Mohammed Dikko Umar, for October 12 and 13 at the instance of the prosecution.
At the resumed hearing yesterday, counsel to the Economic and Financial Crimes Commission