Former Manchester United boss, Sir Alex Ferguson has revealed that David Moyes succeeded him at the Old Trafford after "several very desirable candidates were unavailable".
He further disclosed that he personally called Pep Guardiola after stepping down as Barcelona coach to return his call if interested in coaching United which he never got, and also said that Jose Mourinho and Jurgen Klopp were suitable candidates who busy at the time.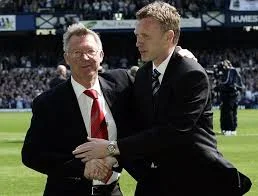 Ferguson unveiled the selection process in his new book, 'Leading' which led to Moyes' taking over from him when he retired in 2013.
He said: "I asked Pep to phone me before he accepted an offer from another club but he didn't and wound up joining Bayern Munich in July 2013.
"When we started the process of looking for my replacement, we established that several very desirable candidates were unavailable.
"It became apparent that Jose Mourinho had given his word to Roman Abramovich that he would return to Chelsea and that Carlo Ancelotti would succeed him at Real Madrid.
"We also knew that Jurgen Klopp was happy at Borussia Dortmund and would be signing a new contract.
"Meantime, Louis van Gaal had undertaken to lead the Dutch attempt to win the 2014 World Cup."
Moyes led United to their worst season in over two decades in his 10 months stay at the club, but the former boss insists that his choice of choosing his countryman as his successor was the right one.
The 73-year-old added: "We chose David Moyes. He had been consistent in his job at Everton, had a good spell there - 11 years - and showed appetite.
"Unfortunately, somehow it didn't work out for David. The process was perfect. It was a good process.
"I'm sure there are things that David would do differently if he had the opportunity to relive his time at Old Trafford.
"Such as keeping Mick Phelan [Ferguson's assistant], who would have been the invaluable guide to the many layers of the club that Ryan Giggs is to Louis van Gaal today.
"There is no point suddenly changing routines players are comfortable with. It's counterproductive, saps morale and immediately provokes players to question the new man's motives." Skysports