Dele Momodu, publisher of Ovation magazine has likened Buhari's anti-corruption war to that of former President Olusegun Obasanjo, saying it was ineffective.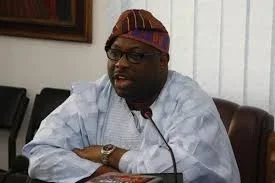 Speaking to PUNCH Newspaper, Momodu said, "I've always expressed my view about fighting corruption. I think while it is very desirable and necessary, there are more ways and methodologies to deal with corruption. Firstly, we must ask ourselves, 'Why are people generally corrupt?'
"The definition of corruption in Nigeria is faulty. People think that you have to be a minister or governor to be corrupt. But if we all agree that corruption is endemic, then we must go to the root cause.
"The root cause of corruption, in my view, begins with need before it graduates to greed. Can an average Nigerian survive on his income or salary? The answer is a big no."