Dettol, one of the world's leading consumer Health and Hygiene brand is revolutionizing the surface cleaning segment with the introduction of its new product, Dettol Multi Surface Cleaner. This new revolutionary product is a confirmation of Dettol's vision of healthier homes and happier lives through innovative solutions.
Growing Hygiene need stays as one of top priorities in Nigeria after 2014 Ebola and 2015 Lassa epidemics. On top of these public attention catching diseases more than one hundred thousand kids die every year due to the preventable diseases like diarrhea. One of the startling facts is that 80 % of these illness causing germs are acquired indoors from different surfaces.
The new Dettol Multi Surface Cleaner, the first of its kind in the surface-cleaning category provides 10 times better cleaning and germ-kill vs bleach and detergents while providing all day freshness.
With the launch of new Dettol Multi Surface Cleaner arose a public awareness campaign tagged #DettolCleanNaija, which kicked off at the Accident and Emergency ward of the Lagos University Teaching Hospital in Lagos. If you missed that story,
READ HERE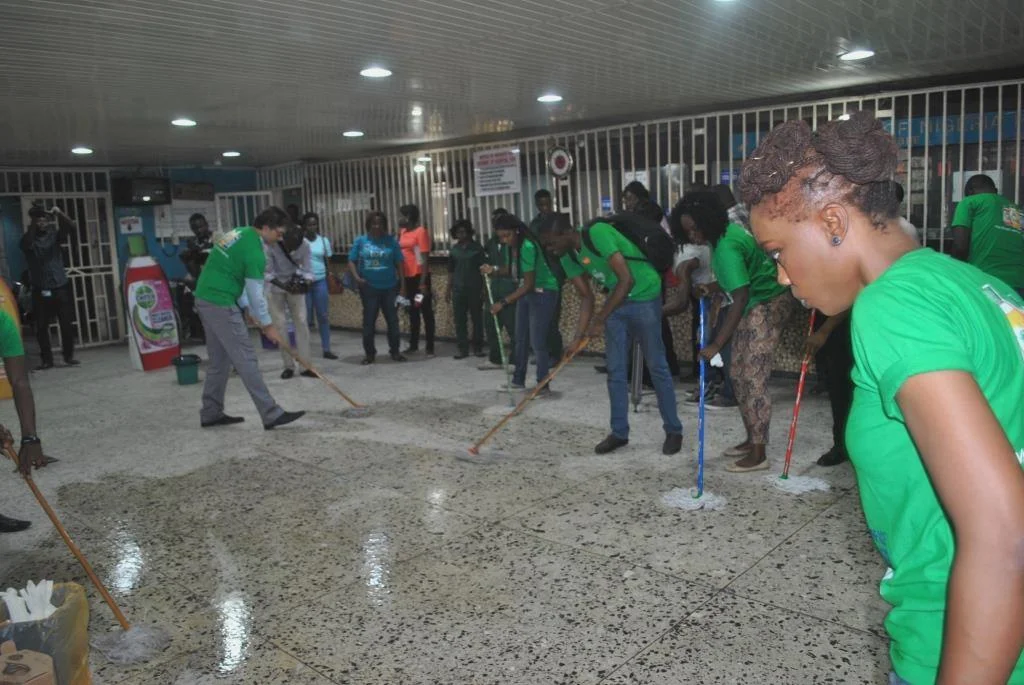 The mission of #DettolCleanNaija is to go city by city and clean indoor surfaces of establishments using the New Dettol Multi-Surface Cleaner.
From Port-Harcourt the garden city, to the Largest city in West Africa; Ibadan, the #DettolCleanNaija train will be moving to the nation's capital, Abuja and then to the center of commerce in northern Nigeria, Kano and finally terminate its journey in the Center of Excellence, Lagos.
So to vote for the location you will like the Dettol team to clean within your city,
CLICK HERE
. The time to vote is now!
As the #DettolCleanNaija team braces up to storm Port-Harcourt, YOU decide where Dettol cleans.
Will it be Braithwaite Memorial Specialist Hospital, Elekahia community Town hall or St Mary's Catholic Church?
Simply
CLICK HERE
to vote for your favorite location. Voting closes soon, so let your vote count now!!