Angel Di Maria has been handed a one-year prison sentence and fined £1.76 million after admitting tax fraud.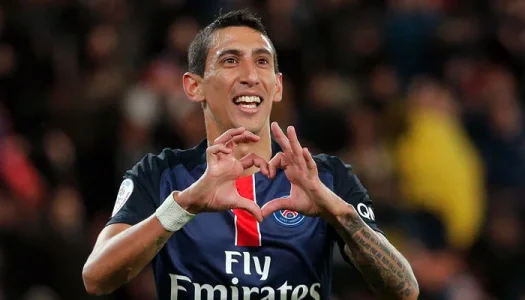 Now with Paris Saint-Germain, Di Maria was found guilty of defrauding the Spanish government a sum of £1.14 million during his time at Real Madrid between 2010 and 2014.
However, the 29-year-old is unlikely to spend any time behind bars.
In Spain, sentences of under two-years are often suspended if the convicted person has no previous criminal record.
The Argentine had previously made a deal with authorities to avoid a trial at the Spanish Supreme Court.
Last year, Lionel Messi was found guilty of tax fraud along with his father and, though the Barcelona star was sentenced to 21 months in prison, did not serve time as it was suspended.
Jose Mourinho, meanwhile, has come out fighting in a row with the Spanish tax authorities, claiming he paid more than €26 million (£23 million) between 2010-2013.