A hidden estate belonging to Nigeria's ex Petroleum Minister, Diezani Alison-Madueke has been uncovered by the EFCC in Bayelsa state,
The Nation reports
.
It is located on Diepreye Alamieyeseigha Street, off Goodluck Jonathan Road in Yenagoa, Bayelsa State.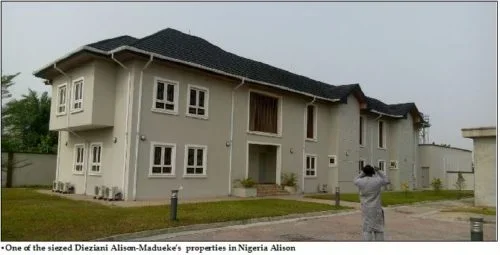 A source close to the investigation reportedly said:
"Following our obtaining a court order to recover some assets belonging to Diezani, we were able to gather intelligence which led to the location of the hidden estate in question in Bayelsa State.
"Our operatives also conducted searches in some houses on the estate based on tip off on the ex-minister.
"We will follow due process in invoking the relevant laws on asset forfeiture on all the mansions in the estate."