Nigerian Senator, Dino Melaye representing Kogi west senatorial district is always in the news with controversial issues and public outcry over his extravagant lifestyle.
The Kogi born Senator is known for his rugged, No-nonsense achiever and acclaimed activist at the Upper Chamber of the national Assembly. He is also one of the strong supporters of the Embattled senate president, Bukola Saraki.
Mr. Melaye is the current Senate Committtee Chairman of the Federal Capital Territory, Abuja.
struggling to feed daily.
Today, Mr. Melaye, owns a fleet of luxury and antiquated cars worth billions of Naira.
He has at least 28 of the expensive cars parked at his upmarket residence in Maitama Abuja, according to Sahara Reporters.
Rifts With Tinubu
: On Tuesday, July 12, Oluremi Tinubu, wife of former Lagos state governor who is also a senator, accused Melaye of assaulting her verbally during an executive session of the Senate. Melaye, who denied the allegation, had also made counter-claims that the female lawmaker also assaulted him verbally. But that has come to a resolution as Tinubu announced that she has forgiven the controversial senator.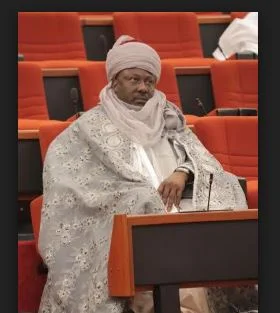 Wives Saga
: Melaye has over time been reported to have a problem with women, with his unstable marriages. Sahara Reporters has reported that Melaye's first wife, Tokunbo Melaye, had in time past raised several allegations of repeatedly beaten by Melaye when she was pregnant.
Also in 2015, Melaye reportedly used unlawful bank accounts he opened and ran to the United States to remove a tattoo of Alero while he was on an official trip to the United Nations with the Senate President Bukola Saraki. His marriage to Alero, which was also short-lived, was similarly marred by allegations of physical abuse
Preacher on Sunday
: The popular and controversial senator, Senator Dino Melaye is known for various controversial statements on Weekdays but turns to be a popular preacher and pastor in Nigeria on his social media platforms on Sunday with various Bible verses and Holy quotes.
Saraki's CCT Trial
: Dino Melaye also vowed to die for Senate President, Bukola Saraki over his trial at the Code of Conduct Tribunal. He took to his Facebook page to reiterate his love for Saraki who is undergoing trial for false declaration of assets. He said despite the allegations of corruption hanging on Saraki, the Senate President must remain in office for four years.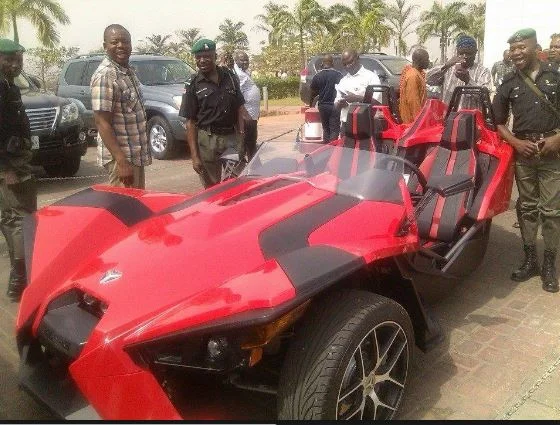 Exotic Cars:
Premium Times reported that Melaye has just bought a 93-year-old Rolls Royce which is worth about N180million despite the economic recession. However, he is known to own a fleet of exotic and antiquated cars worth billions of naira. The Rolls Royce has the customized license plates "MELAYE 2" and is believed to cost some $400,000.
James Ocholi's Death:
After the death of late minister of state for labour and productivity, James Ocholi, Melaye visited him at the National Hospital in Abuja with his exotic 2015 slingshot to check on the late minister. He got bashed for the show off when the Nation is mourning the lost Minister.


Killing of Cows In Abuja
: September 26, 2016, Dino Melaye also made a declaration during Senate plenary session when he ordered slaughter of cows found roaming within the Federal Capital City (FCT) Abuja metropolis.
This generated a tension of what is about to happen between the Fulani herdsmen and the residents of Abuja.