The Nigeria Medical Association (NMA), has directed its members to stop attending to health needs of commissioners , special advisers and other categories of political appointees in Kogi State until further notice.
Dr Magnus Ogaraku, the Chairman of the state chapter of the NMA, announced this at a news conference in Lokoja on Thursday.
He said that the ban also covered the family members and aides of the political appointees.
Ogaraku, who spoke shortly after an emergency meeting of the Executive State Officer Committee of the association, directed doctors in public and private hospitals in the state to immediately comply with the decision.
The Chairman also directed doctors working in all state-owned hospitals to commence an indefinite strike immediately .
Their counterparts in the Federal Medical Centre will embark on one week sympathy strike as from Jan.30, he said.
He attributed their action to the mass sack of doctors working in the state government hospitals and refusal to pay their salary and allowances as and when due.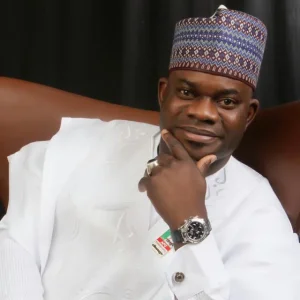 According to him, the leadership of the NMA met to review developments and the memorandum of understanding (MoU) signed with the government on the issues and discovered that government has failed to keep to its promise.
"The NMA abided by her own side of the MoU by extending the ultimatum by two weeks to allow the state government implement the MoU as signed.
"The Kogi State Government has completely reneged in all aspects of the MoU. The report of the staff screening and verification as released has put doctors in Kogi state in a more miserable situation.
"Several doctors were prematurely sacked, un-cleared or declared as ghost workers under very flimsy excuses that are not in conformity with laid down civil service rules", Ogaraku explained.
"In order to reduce the untold hardship to the innocent patients as a result of the strike caused by Kogi State Government, Federal Medical Centre Lokoja and the Private Clinics shall be available to render services during the period they are not on sympathy strike", the body stated.