Speaker of the House of Representatives, Yakubu Dogara has queried why the Nigerian government has spent huge funds on the power sector and gotten very little results.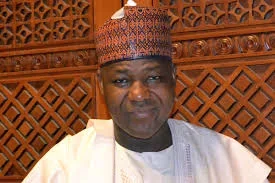 Speaking at a two-day stakeholders interactive workshop on the Nigerian power sector on Tuesday, Dogara said, ''Perhaps the most important question is what happened to the N2.74 trillion spent on the sector from 1999-2015? Why is it that the more we spend on the power sector, the more darkness we attract?" he asked.
"These challenges run across the entire power value chain of generation, transmission and distribution. The myriad issues are apparently exacerbated by inadequate funding, poor energy mix, fuel supply issues, flawed regulatory framework, commercial issues among others.
"There is therefore a need for concerted efforts by all stakeholders to address these myriad problems.
"The diagnosis include but not limited to a critical analysis of the extant legislation and regulatory framework guiding the Nigerian power sector to determine if there is a need for amendments or enactment of new laws that will galvanise the sector to deliver the required results."